If you pay attention to folding knives you have probably seen the
Rick Hinderer XM-18
. Similar, but larger is the XM-24. Both are massively overbuilt beasts. Both have Rick's hallmark lockbar stop. Both also have one of the most unusual grinds out there, a spanto tip, combining the penetrating power of a tanto blade and the slicing of a spear point. The knives are really quite gorgeous in a utilitarian sense: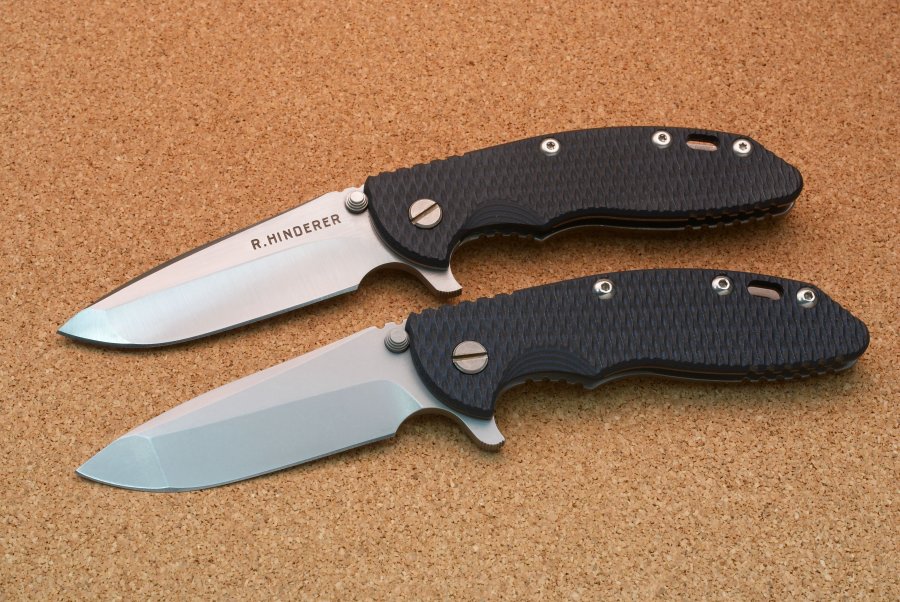 The only issue has been availability. For more than three years now they are released in dribs and drabs to the high end knife sites and last for mere moments before they are snapped up. On eBay they regularly command more than $600, usually closer to $800. The only ready source is Rick's website itself, but that is only open to law enforcement, EMS, fire, and military folks. For the rest of the knife world, it is eBay only.
Until now. Zero Tolerance Knives has leaked information ahead of the 2011 Blade Show that it will be producing a production knife that is AWFULLY similar to the XM-18.
Here
is some of the information. Here is an image of the CAD prototype:
The word I
hear
is that it will be a sprint run (hopefully ahead of a full production run) and will come in at about $200-300 (thanks to Gnarly and Tower over at EDCF for bring this information to the masses). It will use the high end European steel Uddeholm's ELMAX (
here
is some more about the steel). And Rick will make custom aftermarket scales for the ZT version. It is not exactly the same as the XM-18/24. It lacks the spanto tip, using a grind more like the other Hinderer/ZT collaboration, the
ZT 550
.
If my ZT350 is any indication, this is going to be one hell of a knife. I love the fit and finish on ZT blades. All of the blades I have seen, including my own, have very nice features, they are sculpted works of utilitarian art. And, most importantly for a Hinderer design, they feel bulletproof.
This is a great age we live in. Production knives like the ZT/Hinderer Flipper tell us as much. Who else is super excited?